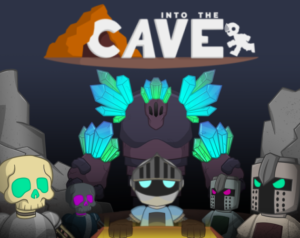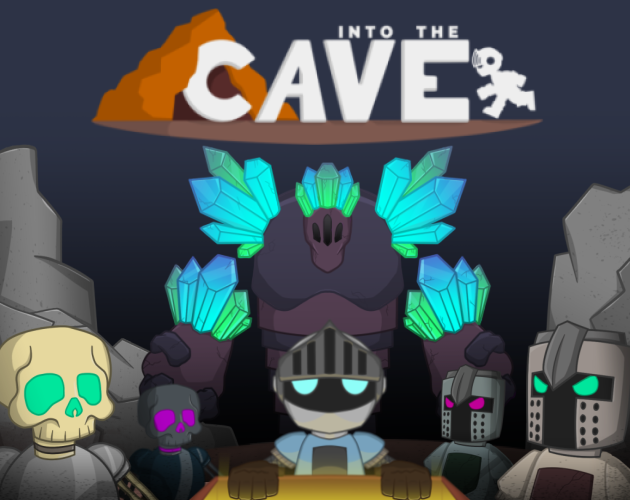 A mysterious cave has been discovered and it changes everytime anyone goes into it. Will you help our Bobble Knight to reach the end of the cave?
LAUNCH DATE: January 2021
DEVELOPER: Gold Pillow Games
TAGS: Rogue Lite, Adventure, Multiplayer, Procedural, Single Player
Game Design, 3D animation, gameplay scripting, menus scripting, menus design
Into the Cave is a browser game belonging to the Rogue-Lite genre. The game was developed in Unity in a time span of 2 months and has both single player and cooperative mode for two players, where the objective is to obtain gold by entering a cave composed of different rooms where enemies are generated procedurally.
With the gold, the player can improve their skills, acquire weapons and increase the level of the dungeon, which makes it more dangerous, but in turn, contains better rewards.
Improve my skills designing mechanics for an Rogue-Lite video game.

Improve my scripting skills programming the mechanics, menus and multiplayer (Photon PUN 2 used)

Improve my skills animating characters with Blender.
Developed by
Germán López Gutiérrez (Me)
Jorge Sánchez Sánchez
Fernando Martín Espina
Ignacio Atance Loras
Elvira Gutiérrez Bartoloméus
The Design of Into the Cave
Into the Cave was a project made in two months for a University subject. 
We managed to get a pretty good result, being able to position us in fourth place in the new and popular section of itch.io.