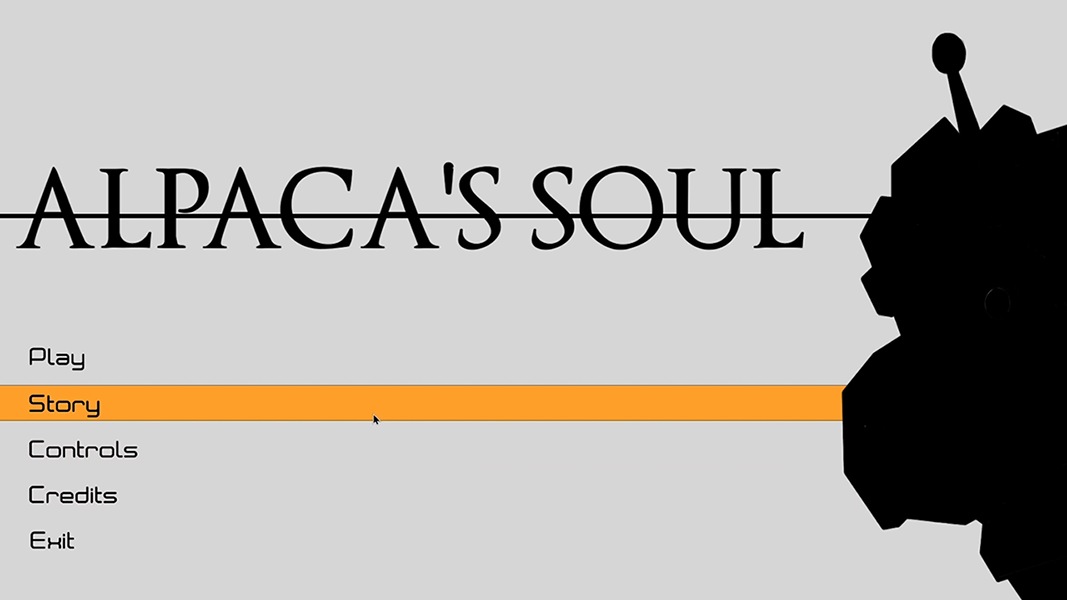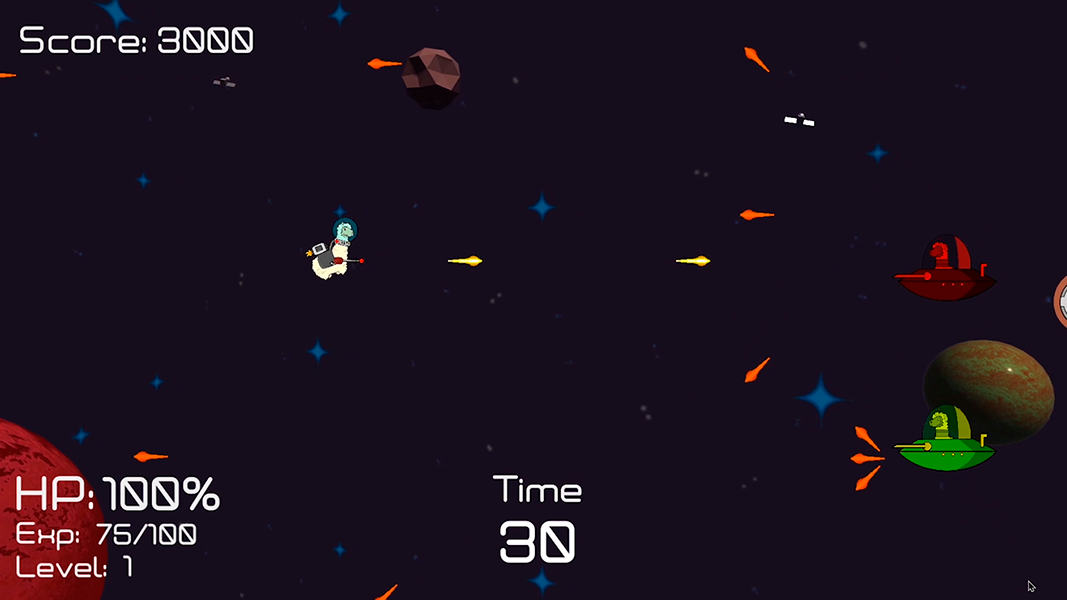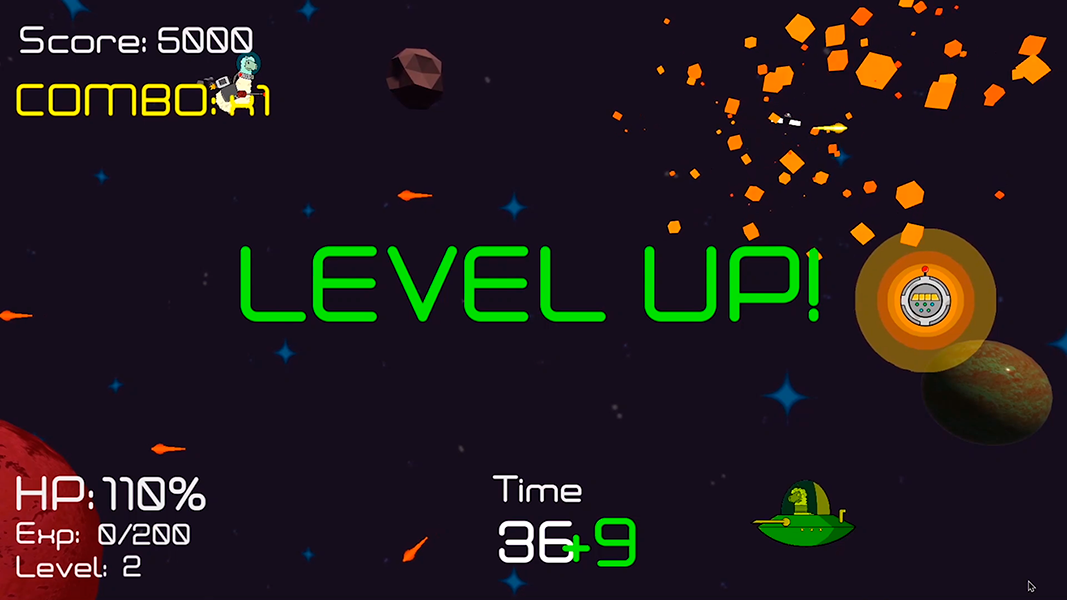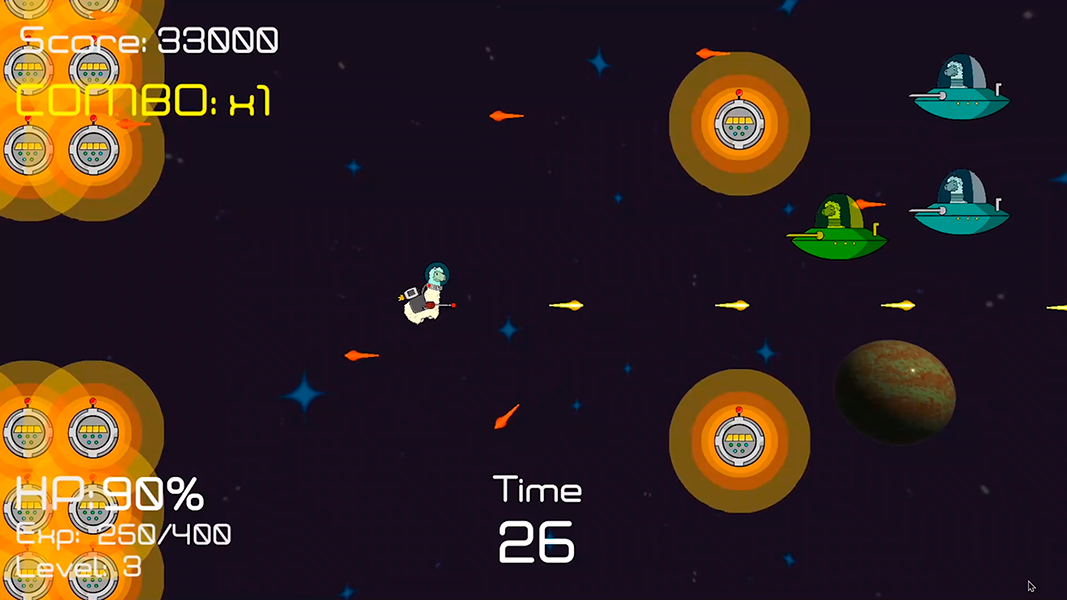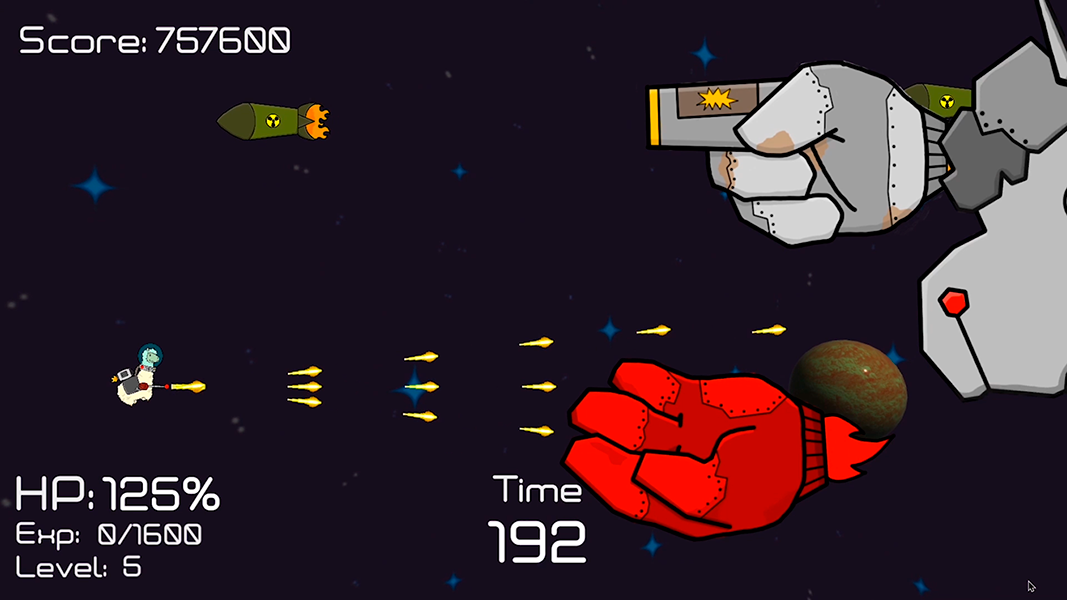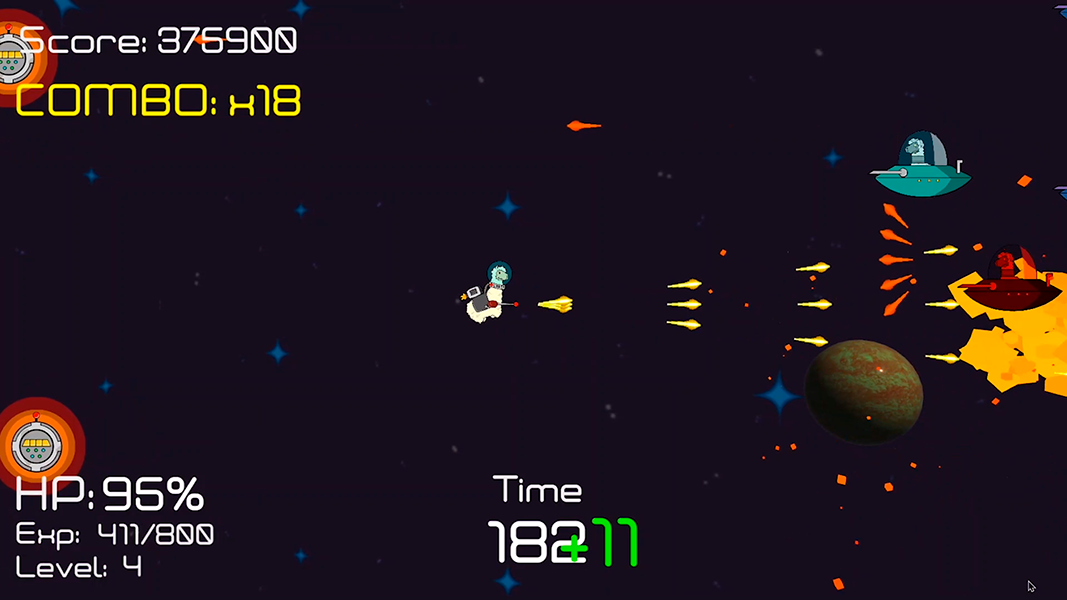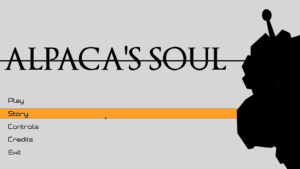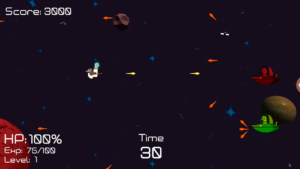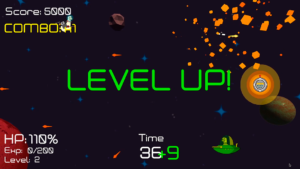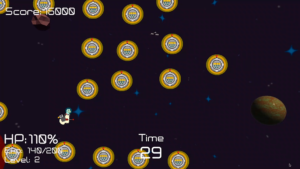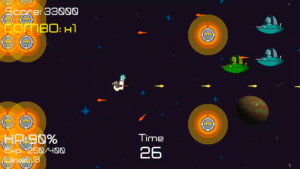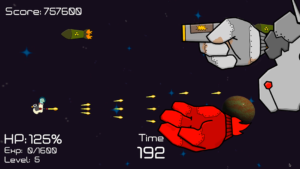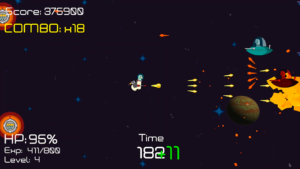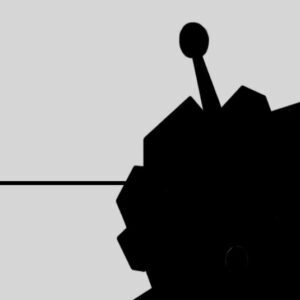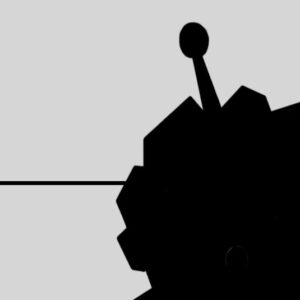 Vinicius McGregor was a particular Alpaca. It was his birthday and he wanted to celebrate it with all his friends. Nobody went and now his revenge is comming.
LAUNCH DATE: April 2019
DEVELOPER: Virtualisis
TAGS: Action, Shooter, Violence, First Person, Single Player, Adventure, Bullet Hell
Game Design, level design, gameplay scripting, menus scripting, menus design
4LP4K is an arcade game made for the Texel Jam. It was developed in Unity, and the main objective was to give a fun experience with a short game where the player controls an alpaca that fires a blaster gun flying through the space.
Improve my skills designing levels for an arcade video game.

Be able to create a fun and enjoyable game in a week.
Developed by
Germán López Gutiérrez (Me)
Jorge Sánchez Sánchez
Fernando Moreno Díaz