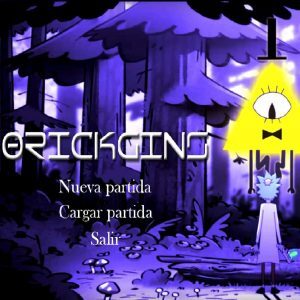 Save the galaxy from The Federation, or maybe from yourself?
LAUNCH DATE: January, 2018
DEVELOPER: GRUPO 1
TAGS: Action, Shooter, Zenhital, Single Player, Adventure
Game design, level design, gameplay scripting, menus scripting, menus design, scripting
Game developed for a Narrative subject at university. I had to develop a video game taking a TV series or a film as reference. My group and I decided to use Rick & Morty universe and build a story located there.
The story starts with Manuel, an ordinary human who is teleported into a alien base. Since then, our protagonist will have to work with this alien corporation investigating the memories of a human terrorist called Rick.
Is a 2D zenhital view shooter with some bullet hell elements where you have to advance through different dungeons, eliminating enemies.
Improve my narrative skills.

Improve my skills with GameMaker: Studio.

Create numorous mechanics in order to show my skills as game designer.
Developed by
Germán López Gutiérrez (Me)
Mireya Funke Prieto
Mario Belén Rivera
Sergio Cruz Serrano
Enrique Sánchez de Francisco